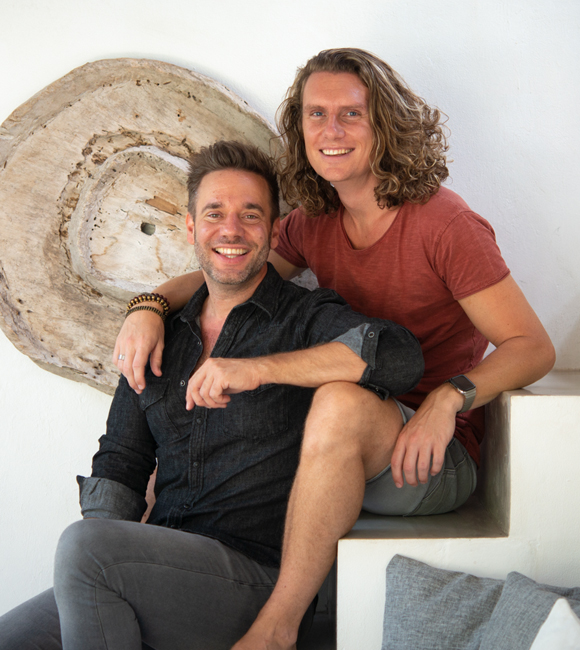 One two design

A

creative agency

that will make you happy
Are you looking for an enthusiastic team that will help you increasing your success? Are you ready for a new corporate identity, website, web shop, magazine and/or strategy? We are Niels & Mathijs and we run our versatile advertising agency with a great deal of passion.
We are looking forward to setting up a unique approach to your products or services. With our fresh outlook we will create a distinct design, presentation and/or communication. We usually do this intuitively, based on more than 20 years of experience.
We distinguish ourselves by listening very carefully and asking the right questions. In this way we better understand your ideas which subsequently enables us to translate them successfully into design and strategy. Thus, you will have more personal fun and will achieve greater commercial success.
Only if there is a connection, we will work with you. Based on this we can give you a guarantee of satisfaction, because co-operating involves working together, creativity and mutual trust.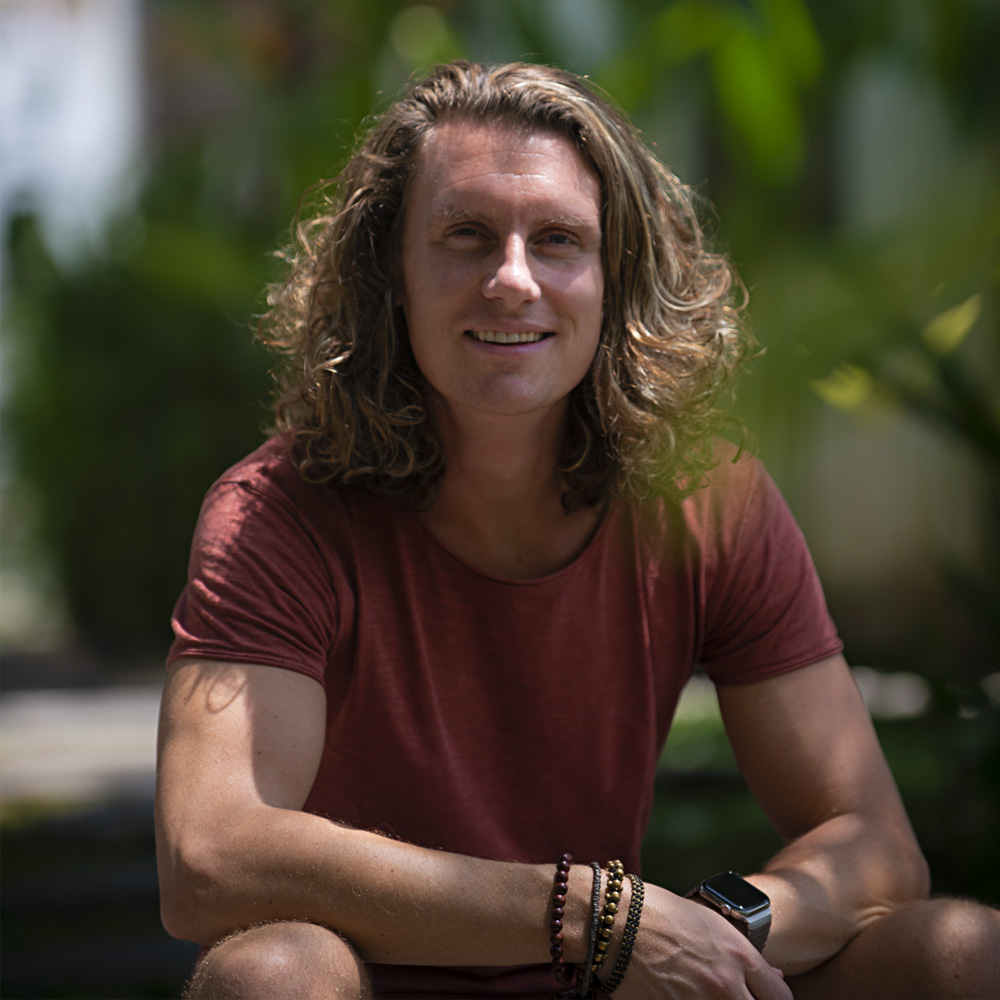 My name is Niels (1984), I am a designer and a website builder by profession. I successfully completed my training at Grafisch Lyceum in Rotterdam. For years I have been working at large advertising agencies where I gradually found out that I like to have personal contact with the client. Personally, I love outdoor walking, animals, travelling and music. My heart will beat faster when I am working at my Apple work station and lose myself in design and creativity. My mission is only successful if I have exceeded your expectations.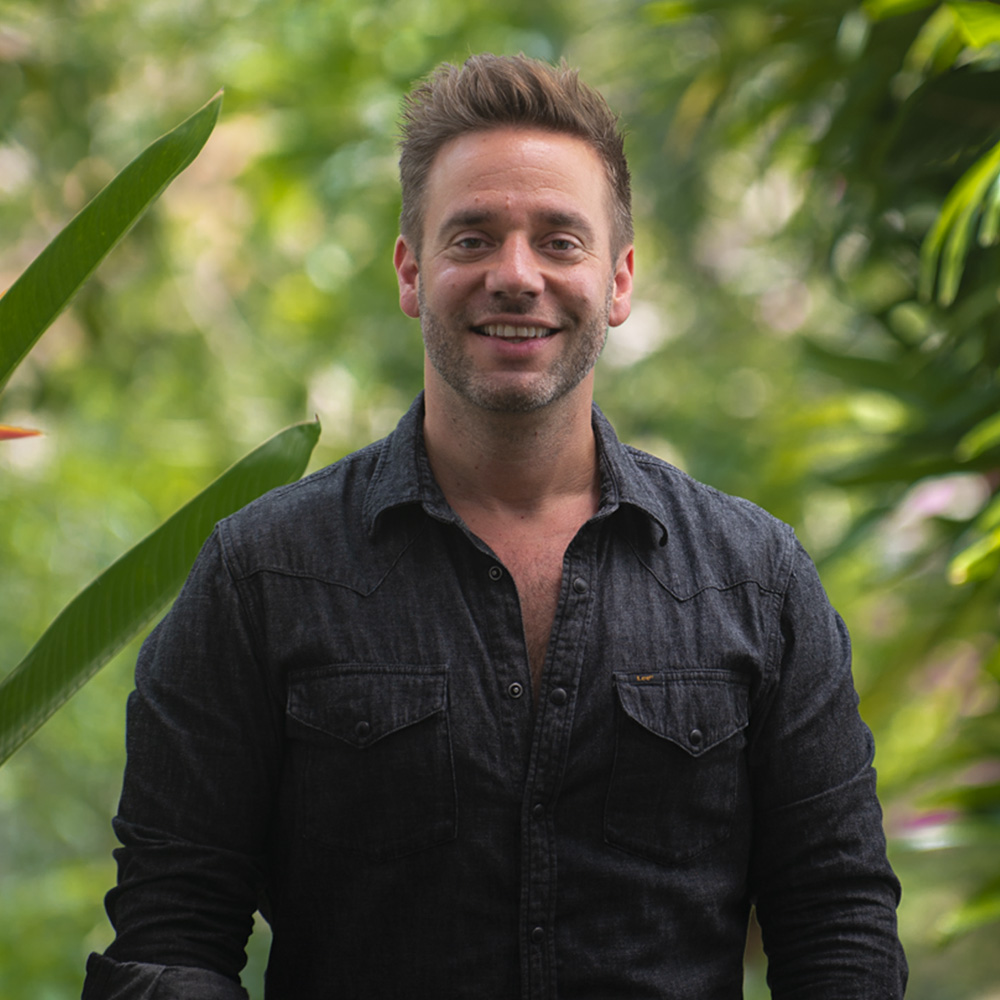 My name is Mathijs (1980), I am a creative person and a coach of entrepreneurs. Originally, I did my training as chef in Alkmaar. For many years I have successfully been publishing cookery books, presented programs on RTL4-television and started some online business. Personally, I am very fond of travelling through Asia, going to the theater, playing board games and practicing mindfulness. My heart will beat faster if I can coach people and companies creatively in making their dreams and aims come true. I like to use my experience, clear view and creative inventiveness to help entrepreneurs. This voyage of discovery to 'the clever move' is a great adventure.
Contact

Only with the real connection,

you will find if it works out
We often hear how difficult it can be to find the perfect advertising agency. After all, it is about the perfect match and trust. Certain things you must dare to let go and leave to us as specialists. We would very much like to invite you to find a moment in our agenda, so that we can meet to get to know you, first by Zoom or Facetime. Just picking up the telephone or send an e- mail is also okay. Just click through to contact.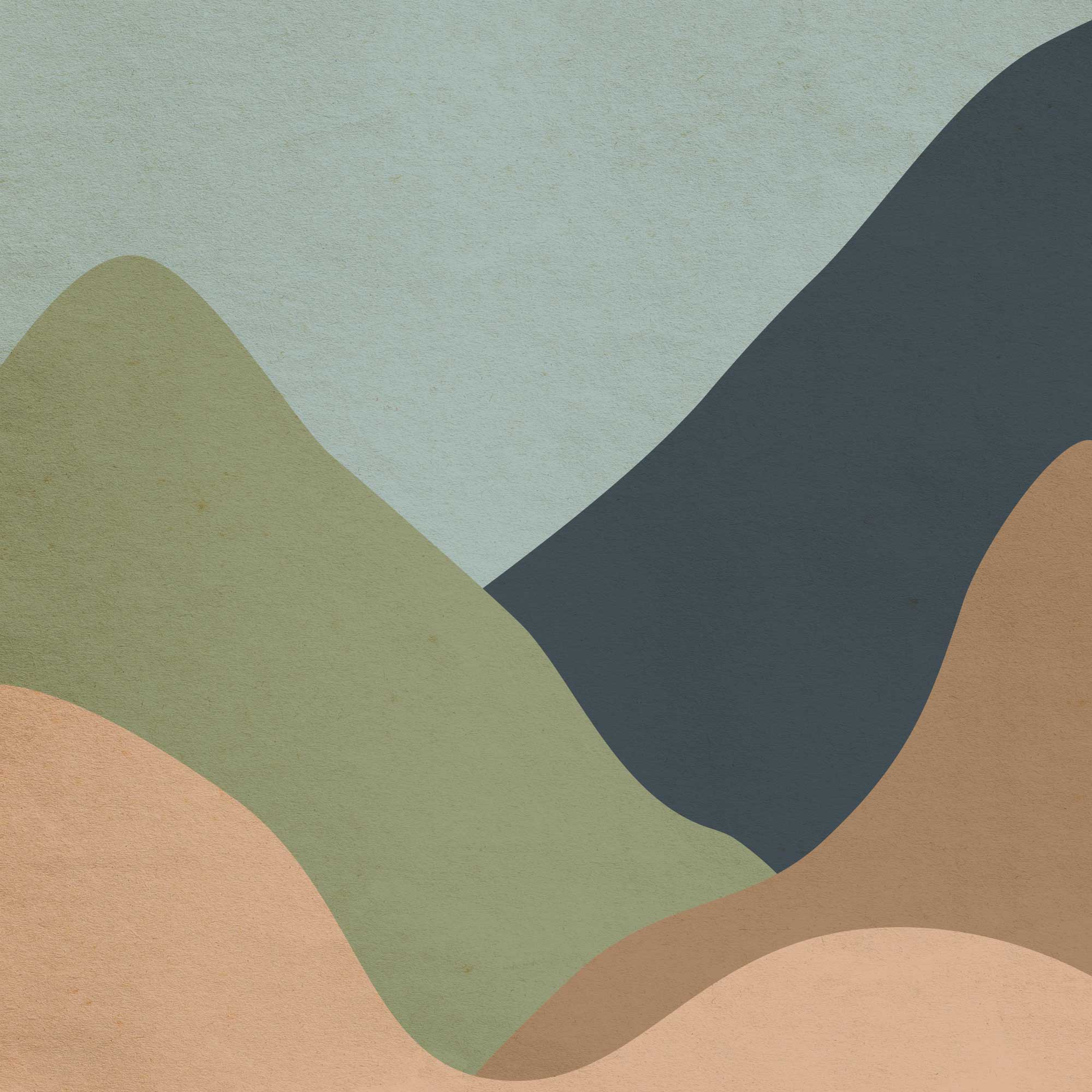 Your success

What is it that we can

help you with?
Just to help you on your way and give an impression of the way that we work, we made a list of several important questions. This will help you to get a better insight in your products and services. Please, download our e-book 
"Design You Own Success"for free.
Take some time with these questions, and you will be able to answer them yourself. Finally (if you would want that) share the list with us, so that we have a clear picture of where you stand. This information will enable us to help you better.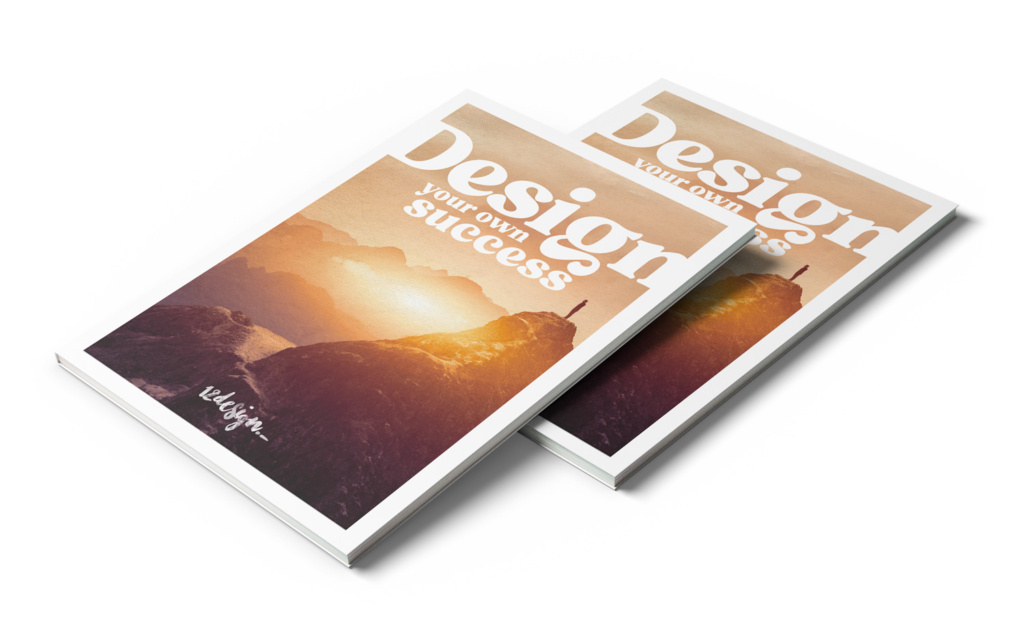 Reviews
What other people say
Recommending yourself is a special skill, but it is better when other people do this. That is why we asked a number of our clients to tell something about us and about the way we work. Satisfied clients are our best publicity in the end.
Omdat ik zelf veel met beelden werk, stel ik hoge eisen aan de ontwerpen die ik nodig heb. Niels gaat net zolang door totdat we het juiste ontwerp gevonden hebben. Zijn inzet, flexibiliteit en het prettige contact maken het heel fijn om met hem te werken.
Niels heeft aan een half woord genoeg, hij voelt precies aan wat bij je past! Kundige en snelle service en bovendien zeer clientgericht! Heel tevreden.
Met Niels en Mathijs in gesprek zijn is altijd een feestje! Ze zijn beide gepassioneerd, vrolijk en ze hebben een eigen handtekening waar ik erg van houd. In de afgelopen jaren heb ik meerdere malen klanten aan hen mogen koppelen waaruit werkelijk prachtige websites en magazines zijn voortgekomen. Van het meedenken tot de uitvoer, het hele proces is bij beide mannen in de juiste handen waardoor je compleet wordt ontzorgt. Wat wil een ondernemer nou nog meer.
Niels heeft aan een half woord genoeg, komt met super leuke ideeën en krijgt van ons altijd de vrije hand om iets te ontwerpen en/of aan te leveren. We werken inmiddels 2 jaar samen en hij heeft onze gehele huisstijl ontworpen van A tot Z. Toppertje! #ietsomTROTSoptezijn
Wanneer ik aan 12design denk, denk ik aan Niels. Zijn creativiteit, klantvriendelijkheid, meedenkend vermogen en… de hoge kwaliteit van werk die hij levert. Ben zeer positief over het feit dat mijn website er elke keer geweldig uitziet na zijn updates. 12design, een aanrader!
Niels heeft afgelopen jaren diverse dingen voor mij gedaan, een flyer, mijn website en een dronevideo van onze yurt. Het is een feestje om met Niels samen te werken. Hij reageert snel, denkt mee maar nog belangrijker: hij voelt de sfeer en energie die ik wil uitstralen met mijn bedrijf perfect aan en weet dit dan om te zetten in iets tastbaars. Ik ben superblij met mijn website en de mooie dronevideo die de magie van onze plek op een prachtige manier weergeeft. Dankjewel Niels!
Niels heeft met zijn sterke inhoudelijke kennis en meedenkend vermogen een uitstekende online planningstool voor vrijwilligers ontwikkeld voor de Hortus Amsterdam. Simpel, functioneel en volledig naar wens.
Niels en Mathijs hebben vanaf het eerste moment goed met ons meegedacht. Serieus wanneer dit nodig is en met een grote lach als we weer een succes behalen. Mathijs zorgt voor de slimme vertaling van een ideologisch plan, waarbij Niels een grafisch topproduct aflevert.
Het talent van Niels om een concept in je hoofd te vertalen naar beeld is ongekend. De samenwerking verliep in een woord "geweldig"! Geef Niels de vrije hand en de vormgeving wordt nog mooier dan je je van tevoren had kunnen bedenken. De liefde en passie voor het beeld, spat van het eindresultaat. Ik heb de service als echt van een hoger level ervaren ook door de combinatie van de coaching met Mathijs. Bovendien is 12design flexibel en zeer goed bereikbaar. Een pre daar waar het gaat om deadlines.
Als er één persoon is die snapt wat service en kwaliteit is, dan is het Niels wel. Ik werk al vele jaren samen met Niels, hij blijft me keer op keer verrassen met de mooiste designs en slimste oplossingen. Een topper!